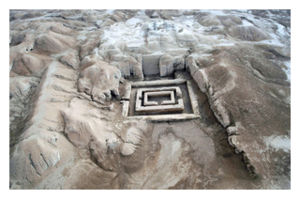 The Iraqi Ministry of Tourism and Antiquities on Monday (February 18th) announced it has authorised six foreign teams to start archaeological excavations at a number of ancient sites.
"As part of its work programme for the current year, the ministry has reached agreements with six archaeological teams from Italy, the United Kingdom and the Czech Republic," Hakim al-Shammary, director of the tourism minister's media office, told Mawtani.
The teams will begin excavations at a number of sites, particularly in the south, he said.
"Among the sites to be excavated are ancient hills such as Tal Abu Tuwaira in the city of al-Nasiriya, Tal al-Baqarat in al-Kut and Tal Abu Shathar in Maysan province, as well as other sites in al-Dalmaj marshes," he said.
Iraqi archaeologists and excavators will work alongside these teams to acquire additional skills, using advanced equipment to salvage relics and identify historical periods, and learning how to preserve the pieces, al-Shammary said.
"The return of foreign archaeology teams to the country, as a result of the stable security situation, will give great momentum to ministry efforts and plans for the excavation of archaeological treasures," he said.
Geographic surveys indicate that more than 40,000 archaeological sites throughout Iraq have yet to be excavated and studied, al-Shammary said.
The ministry hopes to increase the number of foreign excavation teams, not only so they can support officials through excavation, "but also to help us undertake the special projects of maintaining and rehabilitating archaeological and heritage sites, with their expertise and advanced technologies", he said.