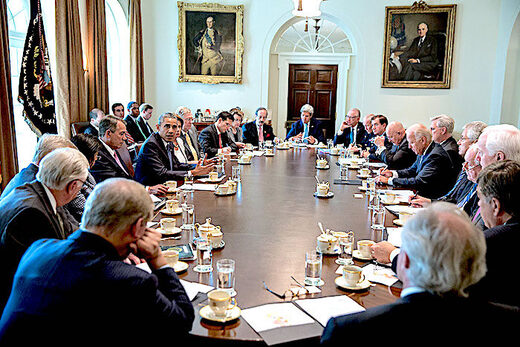 One myth about WikiLeaks is that it favors U.S. enemies and declines to publish documents against them, while another legend is that WikiLeaks, for obscure reasons, is soft on Israel, reports Patrick Lawrence.
As WikiLeaks continued its document releases, and as major news organizations continued to publish fulsome accounts and analyses of these releases, the media's stance toward Julian Assange and his organization began to turn:
What had begun as collegial collaboration was transformed into criticism and denigration —
this in accordance with the hardening attitudes of the U.S. and allied governments.
The key events in this shift were WikiLeaks' publication in October 2010 of "Iraq War Logs,"
comprised of 392,000 Army field reports, and, a month later,
the phased publication of "Cablegate,"
a collection of 251,287 State Department emails. "Cablegate" was the first major release of U.S. diplomatic traffic in WikiLeaks' "
Public Library of U.S. Diplomacy
." At writing,
this continually expanding collection makes available more than 3 million documents spanning the 1966-2010 period.