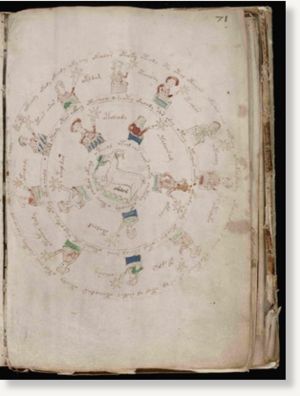 Researchers at the University of Arizona have solved one of the biggest mysteries about what has been called "the world's most mysterious manuscript."
Using radiocarbon dating, a team led by Greg Hodgins in the UA's department of physics has determined that the enigmatic Voynich Manuscript was penned someone in the early 15th century, making it a century older than scholars once thought.
A release from the University of Arizona states that the "The DaVinci Code" is lackluster compared to The Voynich Manuscript - which contains alien characters penned in a language no one understands, flowing artistically between illustrations of plants, astronomical charts and human figures.
Hodgins is fascinated with the mystery.
"Is it a code, a cipher of some kind?" he asks. "People are doing statistical analysis of letter use and word use - the tools that have been used for code breaking. But they still haven't figured it out."
But thanks to Hodgins' team, its age has been figured out. He traveled to Yale University and dissected a pieces of the parchment to obtain four tiny samples that were brought back to Tucson.