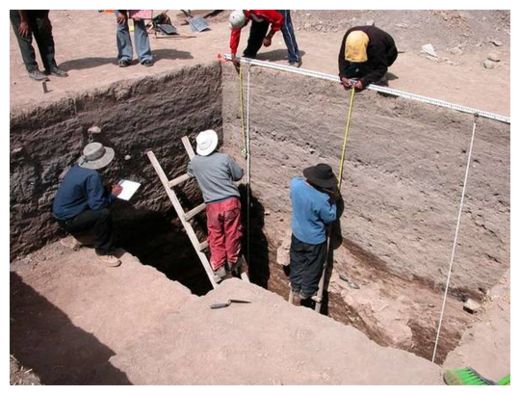 A war and inferno that apparently destroyed one ancient society while dramatically elevating another in Peru is now shedding light on how states emerge in the world.
Scientists investigated ruins in the Titicaca basin in southern Peru, home to a number of
thriving ancient societies
more than 2 millennia ago. They focused on two prominent states in the region - Taraco, based along the Ramis River, and Pukara, in the grassland pampas. At its height, Taraco was about 250 acres (1 square kilometer) in size with approximately 5,000 people, give or take 2,000, while Pukara peaked at about 500 acres (2 sq. km.) and had about 10,000 people, give or take 2,000.
Their results suggest Pukara waged a violent war against Taraco, possibly
killing hundreds with their weapons
before burning the state to the ground.
"In the century that Pukara peaked, the site of Taraco was attacked, and [it] ceased to be a political power in the region," researcher Charles Stanish, director of UCLA's Cotsen Institute of Archaeology, told LiveScience. "The inference that Pukara was responsible for the raid is extremely strong."