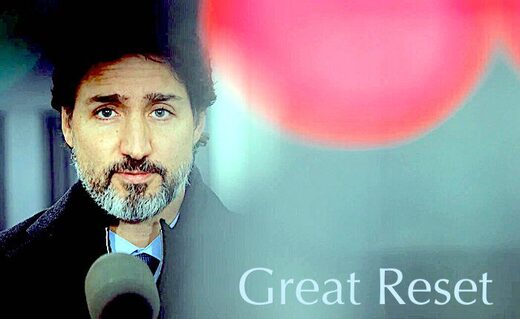 The ugly truth behind the Great Reset and the thing masquerading as a global pandemic is an intention to cataclyze a complete reform of human civilization...
Today, the Canadian political landscape is being remoulded by a nest of technocratic ideologues who aim to lead the nation into a
post-nation state Great Reset.
Canadian Prime Minister Justin Trudeau was among the earliest public figures who celebrated this new age
stating in 2015
that Canada is "the world's first post-national state". Once the COVID pandemic had been used to justify the shutdown of the world economy, the same Trudeau stated in November 2020 that
"this pandemic has provided an opportunity for a reset. This is our chance to accelerate our pre-pandemic efforts to reimagine economic systems that actually address global challenges like extreme poverty, inequality, and climate change."
As Canada moves into an election on September 20, 2021 with the Liberal government of Chrystia Freeland seeking a majority rule (and un-challengeable authority), the question remains:
How did this all happen?
How did a party which was once renowned during WW2 and the two ensuing post-war decades as a champion of progress led by such figures as
C.D. Howe and Prime Minister St. Laurent
become a party devoted to technocratic management of a post-industrial/post-truth world order?