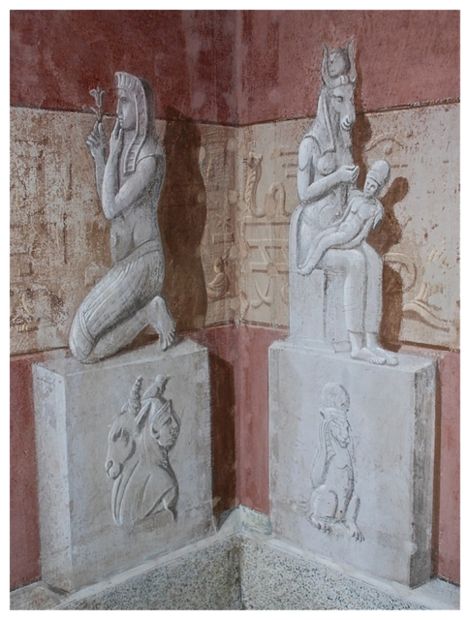 Strange hieroglyphs and representations of Egyptian gods and goddesses have been found in the middle of the Po valley in northern Italy, revealing a unique example of Egyptomania.
Found in Casalbuttano ed Uniti, a village some 10 miles north of Cremona, the Egyptian-inspired motifs materialized as restorers removed the tapestry in a room of Palazzo Turina, an 18th century building which now houses the town hall.
A blue starry ceiling emerged, while walls decorated with pink and cream colored bands revealed a wealth of hieroglyphs.
Painted with stunning
trompe l'oeil
effects to produce the illusion of real statues, depictions of Egyptian god and goddesses emerged at the room corners.
"It has been an amazing discovery. The animal glue used for the tapestry actually preserved the frescoes, which only needed some basic cleaning," Virginia Bocciola, one of the architects who carried the restoration, told Discovery News.