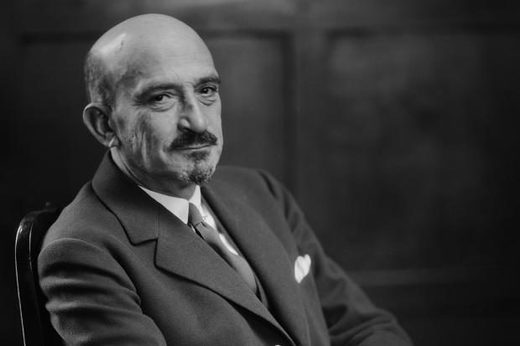 I just finished reading
Palestine The Reality: The Inside Story of the Balfour Declaration 1917-1938
, by J.M.N. Jeffries, a British journalist for
The Daily Mail
at the time of the events discussed. Who would think that a 748-page book on the diplomatic history of the Balfour Declaration and its aftermath could be a page-turner, but this book definitely is. It's a truly remarkable achievement and a fascinating read in many ways. First a bit of back story.
The book was published originally in Great Britain in 1940. It appears it was largely ignored, with very few reviews. But then what really sent it to oblivion was the German blitz, in which
the warehouse holding almost all the copies of the book was destroyed
. Recently Michel Moushabeck, a Palestinian man who runs Interlink Publishing (and a neighbor of mine, a musician, and fellow activist, here in Western Massachusetts), was told about a copy of the book held by the British Museum and, after reading it there, decided it needed to be reissued. It came out in time for the 100th anniversary of the Balfour Declaration, and the world of Palestine scholarship and activism owes a great debt of gratitude to Interlink Publishing for bringing this extraordinary work to light.