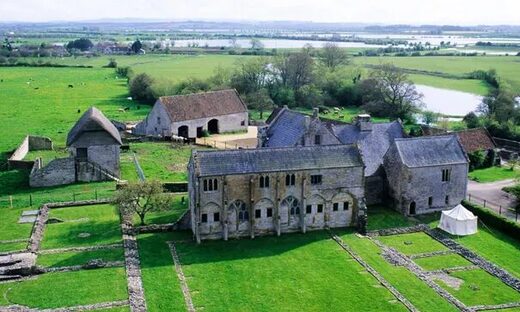 It may sit in an idyllic spot overlooking the Somerset Levels, but as it turns out things weren't always so heavenly at Muchelney Abbey.
That's because new research has revealed that the abbey had a dedicated toilet block, which proved crucial in the 14th century after meat was introduced into monks' diets.
Comment:
Note the original title of this article in another publication was 'meat rich diet caused monks digestive troubles', except they ate meat only twice a week. If eating meat twice a week or more caused digestive issues, our species would probably have died out a long time ago. Science has shown that our
brains
needed animal fat to evolve, and even now we need it to function optimally.
It caused bouts of flatulence, constipation and diarrhoea, experts said, and no doubt plenty of misery among the medieval inhabitants who had to put up with it.
The changes came about following a relaxation in Papal law in 1336, allowing monks to consume meat twice a week as long as it was not eaten in the refectory.