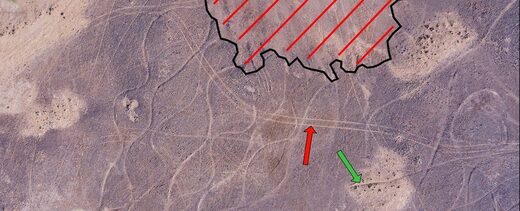 Hidden in the vast, arid expanses of India's Thar Desert lie mysterious old drawings carved into the land.
These newly discovered designs are of such immense scale, they were likely never able to be glimpsed in their entirety by those who made them, researchers say.
The huge motifs are examples of
geoglyphs
- giant hand-made depictions and patterns built upon or carved into the land
, often occupying such scope that the true appearance of their forms can only be appreciated from far above.
Amongst all known geoglyphs of historical relevance - including the famous
Nazca Lines
of Peru - the Thar Desert formations appear to stand alone, however, representing what may actually be the largest-ever graphical depictions designed by humans.