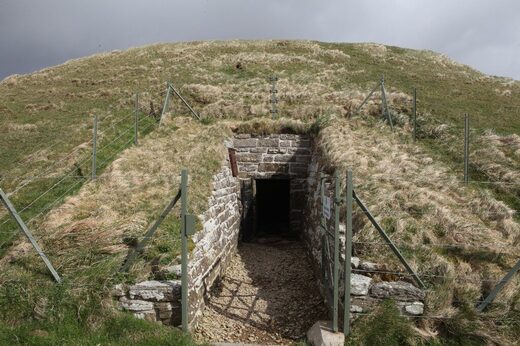 A study of the Maeshowe tomb by the University of the Highlands and Islands has suggested that the side chambers of the tomb are styled upside-down, as inverted netherworlds for the dead to pass on into the afterlife.
Maeshowe is a Neolithic chambered cairn and passage grave, built around 2800 BC on the mainland of the Orkney Islands in Scotland.
Maeshowe is one of the island's largest tombs, consisting of a large mound reaching a height of 24 feet that encases a complex of passages and chambers built from crafted slabs of flagstone.
The interior contains a 36-foot-long passageway that leads to a central square shaped chamber,
illuminated on the winter solstice
in similarity to the grand passage tomb of Newgrange found in Ireland.