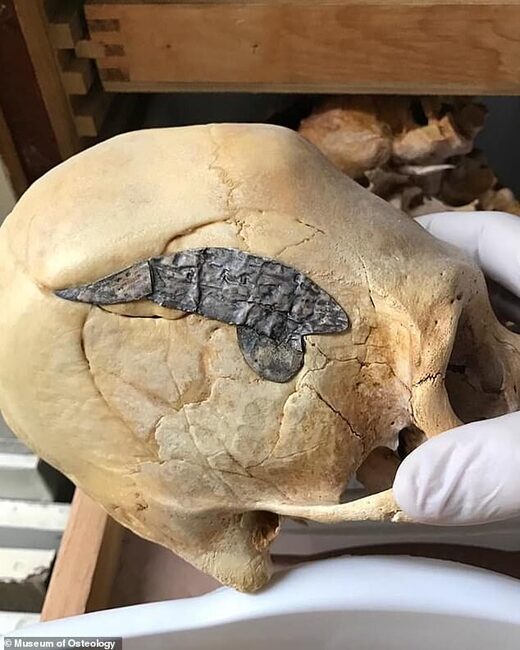 The 2,000 year old skull of a Peruvian warrior was found to have been fused together with metal in one of the world's oldest examples of advanced surgery, according to a museum.
The Museum of Osteology in Oklahoma says the skull, which is in its collection, is reported to have been that of a man who was injured during battle before having some of the earliest forms of surgery to implant a piece of metal in his head to repair the fracture.
Experts told the
Daily Star
that the man survived the surgery, with the skull now a key piece of evidence in proving that ancient peoples were capable of performing advanced surgeries.