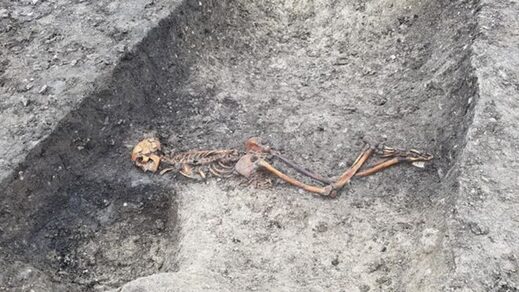 An Iron Age skeleton with his hands bound has been discovered by HS2 project archaeologists, who believe he may be a murder victim.
The remains of the 2,000-year-old adult male were found face down at Wellwick Farm near Wendover in Buckinghamshire.
Project archaeologist Dr Rachel Wood described the death as "a mystery" and hopes further analysis will shed light on the "potentially gruesome" find.
A Stonehenge-style wooden formation and Roman burial have also been discovered.