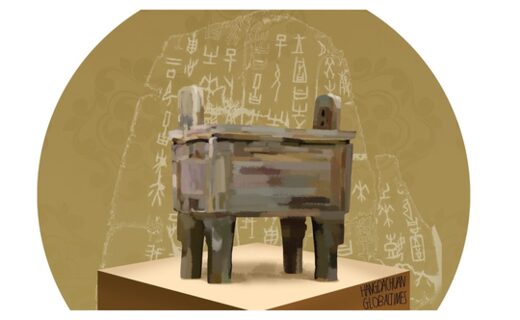 The study of the origin, formation, development, as well as the characteristics, mechanisms, and traits of Chinese civilization attracts great attention worldwide.
For a long time, some people held a skeptical attitude toward China's 5,000 years of civilization due to a lack of systematic data. Since its launch in 2001, the project to trace the origins of Chinese civilization has made significant achievements in restoring historical truth, countering skepticism, and presenting
new evidence from archaeological excavations and scientific research.
The project has demonstrated how China developed its own unique path toward civilization through its unyielding determination and willpower. Studies have shown that around 5,800 years ago, the development in the complexity of prehistoric societies in the middle and lower reaches of the Yellow River and Yangtze River and the west of Liaohe River basin accelerated, showing signs of the origin of civilization. For example, the Hongshan Culture in the west of Liaohe River basin formed a ceremonial and sacrificial center with stone altars, temples, and tombs, showing clear social differentiation and a theocracy-dominated regional civilization.
Starting 5,300 years ago, various regions in ancient China successively formed early states and entered the first stages of civilization. For example, the Liangzhu culture was characterized by mature rice farming, large-scale construction projects, exquisite pottery, jade wares, ivory scepters and textiles. The vast area had common spiritual beliefs, economic forms and a unified society, which formed the centralized social structure and the initial form of a "monarchy state."