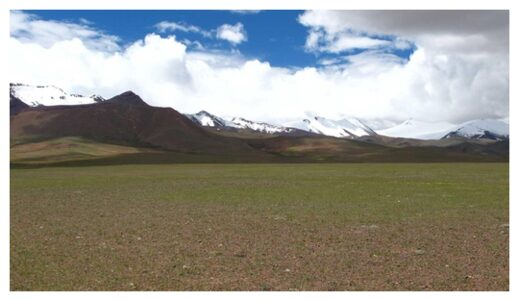 The Tibetan Plateau has long been considered one of the last places to be populated by people in their migration around the globe. A new paper by archaeologists at the University of California, Davis, highlights that our extinct cousins, the Denisovans,
reached the "roof of the world" about 160,000 years ago — 120,000 years earlier than previous estimates for our species
— and even contributed to our adaptation to high altitude.
The
article
, which was published online this month in the journal
Trends in Ecology & Evolution
, suggests that a cross-look at archaeological and genetic evidence provides essential clues to reconstruct the history of the peopling of the region.
Denisovans were archaic hominins once dispersed throughout Asia. After several instances of interbreeding with early modern humans in the region, one of their hybridizations benefited Tibetans' survival and settlement at high altitudes.
Those conclusions are among findings that led Peiqi Zhang, a UC Davis doctoral student who has participated in excavations of an archaeological site above 15,000 feet (4,600 meters) in Tibet, and Xinjun Zhang, a postdoctoral researcher at UCLA who studies Denisovan and other human DNA, to ask the question: What do we know about how and when the region was peopled? Xinjun Zhang earned her genetic anthropology doctorate at UC Davis in 2017. The two researchers are not related.
The two scholars conducted a review of evidence of human dispersal and settlement in the Tibetan Plateau, integrating the archaeological and genetic discoveries so far. "Before our article, there was a lack of comprehensive review bringing both fields together, especially with an equal emphasis," Peiqi Zhang said.