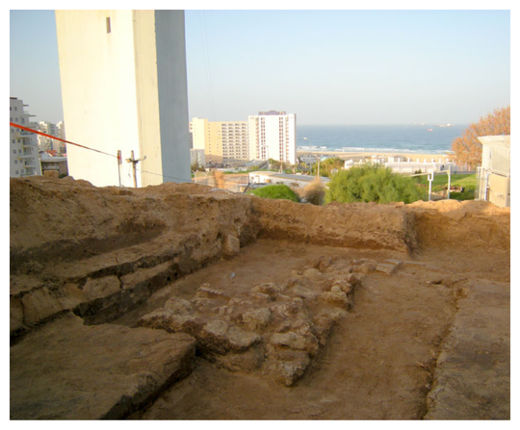 Remains of thick stone walls uncovered recently atop a hill in Israel - where tradition says the prophet Jonah was buried - indicate the site was occupied during the time of the prophet, almost 3,000 years ago.
The Israeli Antiquities Authority announced the discovery, on Giv'at Yonah (the Hill of Jonah) above the modern city Ashdod, today (Feb. 6).
Jewish, Christian and Muslim scriptures tell of the prophet Jonah, who at first fled God's instructions to preach against wickedness in Nineveh, an ancient city in Iraq. After spending three days and three nights
inside the belly of a fish or whale
Jonah was forgiven by God and released. According to the story, he then went to Nineveh and persuaded the inhabitants to repent.
According to some traditions, including
Muslim lore,
Jonah was buried on Giv'at Yonah.
This new discovery does not provide any archaeological evidence of Jonah's tomb. However, it, along with other evidence unearthed atop the hill, show Giv'at Yonah was occupied during the time of Jonah, the late seventh and early eighth centuries B.C., according to Sa'ar Ganor, an archaeologist with the Israel Antiquities Authority.