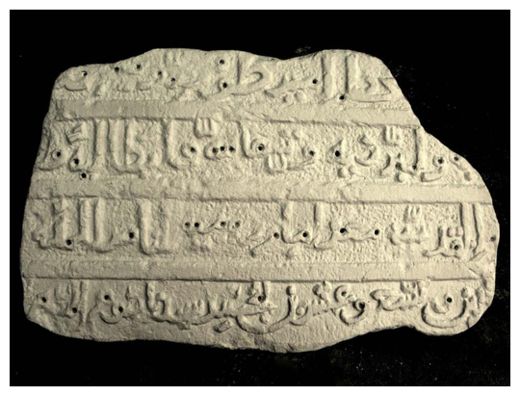 A rare Arabic inscription from the Crusades has been deciphered, with scientists finding the marble slab bears the name of the Holy Roman Emperor Frederick II, a colorful Christian ruler known for his tolerance of the Muslim world.
Part of the inscription reads: "1229 of the Incarnation of our
Lord Jesus the Messiah.
"
The 800-year-old inscription was fixed years ago in the wall of a building in Tel Aviv, though the researchers think it originally sat in Jaffa's city wall. To date, no other Crusader inscription in the Arabic language has been found in the Middle East.
"He was a Christian king who came from Sicily, the emperor of the
Holy Roman Empire,
and he wrote his inscription in Arabic," said Moshe Sharon, of the Hebrew University of Jerusalem, adding that it would be like the U.S. president traveling to a region and leaving an inscription in that area's language.