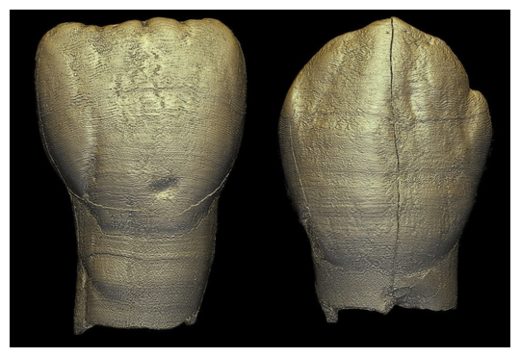 Bone by bone, tooth by tooth, the ancient remains of prehistoric human relatives from northern China are giving up their secrets.
In the latest
analysis
, published in the journal
Science Advances
, the jawbone and teeth of a child reveal that, like us, these ancient people were slow to mature.
But who these people were remains a mystery.
In recent years, the story of early human evolution has become increasingly complicated. Asia, in particular, is throwing up some head-scratching finds that call into question when different members of the Homo clan migrated out of Africa, and how many separate species existed in different parts of the globe.
The Xujiayao site in the Nihewan Basin of northern China was excavated in the late 1970s. In all, 20 ancient human fossils were found there, including skull fragments, jawbones and teeth from a number of individuals.
There have been two attempts to nail down when these prehistoric people lived. Dating of teeth from animal remains found alongside the hominin bones suggests they lived around 100,000 years ago.
But measurements of trapped electrons in the sediments that contain the fossils point to a more ancient time period.