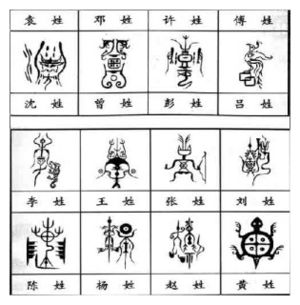 What can surnames tell us about the culture, genetics and history of our society? That is the question being answered by Chinese researchers who have traced the evolution of surnames across China. The research, published in the
American Journal of Physical Anthropology,
reveals how surnames can act as a genetic stamp, allowing scientists to trace lineage and understand the migrations and historical events which shaped modern China.
The research was led by Dr. Jaiwei Chen, from Beijing Normal University, and Professor Yida Yuan from the Chinese Academy of Sciences.
"When it comes to surnames the Chinese people are unique. 1.28 billion people share 7,327surnames. In fact the 100 most common names account for 85% of the population," said Dr Chen. "This means Chinese surnames include more cultural and genetic information than in most other countries."
Dr Chen and the team analysed data from China's National Citizen Identity Information, using isonymy theory which provides a method of exploring population structure by studying the distribution of surnames. This included measuring Genetic distance, the genetic divergence between populations within a species."
"Surnames are inherited through the male line which means they can be considered markers for the Y chromosome genes," said Dr. Chen. "This means a study of surname distribution can help us understand genetic structures and historical social behavior, such as the role of migrations."