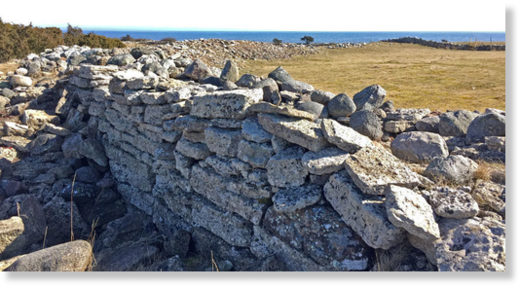 Club-wielding assailants struck the Scandinavian settlement with devastating violence, slaughtering at least 26 people and leaving the bodies where they fell. There,
the bodies lay for 1,500 years
until recovered recently by archaeologists analyzing clues about the Iron Age massacre.
It's unclear why the seaside ringfort of Sandby borg, on the Baltic Sea island of Ӧland, was targeted at a time of political turmoil following the Roman Empire's fall in Western Europe.
Adults, teenagers and children died suddenly and brutally - their skeletons showing bones fractured by clubs, but no defensive wounds
, say archaeologist Clara Alfsdotter of Bohuslӓns Museum in Udevalla, Sweden, and her colleagues.
When the slaughter was over, the attackers left the sheep and other animals to starve and the valuables untouched, the scientists report in the April
Antiquity
. No one came back to bury the dead.