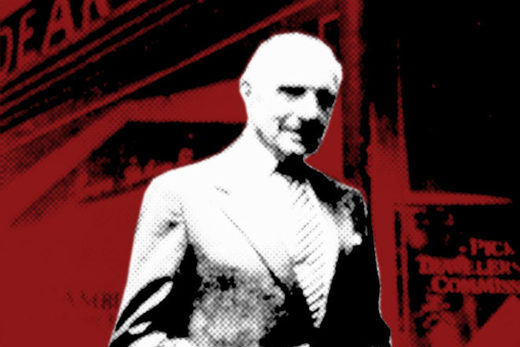 On the morning of Nov. 19, 1985, a wild-eyed and disheveled homeless woman entered the reception room at the legendary Wall Street firm of Deak-Perera. Carrying a backpack with an aluminum baseball bat sticking out of the top, her face partially hidden by shocks of greasy, gray-streaked hair falling out from under a wool cap, she demanded to speak with the firm's 80-year-old founder and president, Nicholas Deak.
The 44-year-old drifter's name was Lois Lang. She had arrived at Port Authority that morning, the final stop on a month-long cross-country Greyhound journey that began in Seattle. Deak-Perera's receptionist, Frances Lauder, told the woman that Deak was out. Lang became agitated and accused Lauder of lying. Trying to defuse the situation, the receptionist led the unkempt woman down the hallway and showed her Deak's empty office. "I'll be in touch," Lang said, and left for a coffee shop around the corner. From her seat by a window, she kept close watch on 29 Broadway, an art deco skyscraper diagonal from the Bowling Green Bull.
Deak-Perera had been headquartered on the building's 20th and 21st floors since the late 1960s. Nick Deak, known as
"the James Bond of money,"
founded the company in 1947 with the financial backing of the CIA. For more than three decades the company had functioned as an unofficial arm of the intelligence agency and was a key asset in the execution of U.S. Cold War foreign policy
. From humble beginnings as a spook front and flower import business, the firm grew to become the largest currency and precious metals firm in the Western Hemisphere, if not the world. But on this day in November, the offices were half-empty and employees few. Deak-Perera had been decimated the year before by a federal investigation into its ties to organized crime syndicates from Buenos Aires to Manila. Deak's former CIA associates did nothing to interfere with the public takedown. Deak-Perera declared bankruptcy in December 1984, setting off panicked and sometimes violent runs on its offices in Latin America and Asia.