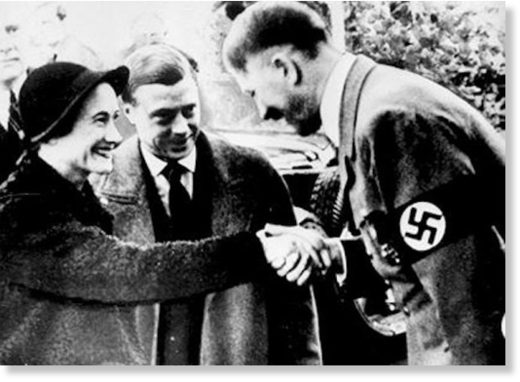 Who gave NATO the right to rule the world? This author elucidates how the Western elite, many of whom were Hitler supporters, rescued a vast number of Nazi hierarchy and placed them in positions to continue the many decades long fight against Russia. The One Percent of the time and the One Percent of today have sent millions to their deaths in formulating and enacting Winston Churchill's 1918 pledge to "strangle at its birth" the Bolshevik menace. Total control of the so-called mainstream media has furthered that odious task.
Many writers have documented how British and American elites bankrolled Hitler's rise to power and not until he turned his forces westward did they begin to mount defensive actions against the Third Reich. In Britain, elite members of The Right Club, often with government collusion, secretly supported Hitler's actions against the Jews and against communists and socialists. The Duke of Wellington was a noted anti-semite and a member of the Right Club. Edward the VIII, known as "the Traitor King" was close friends with Adolf Hitler and was forced to give up his throne, not because of Wallis Simpson, but because it was discovered that he was passing British war operations documents to the Nazis. The aristocracy, after all, have never submitted to sharing the wealth with the lesser classes and Adolf was equally amenable to those ends, the destruction of the
untermenschen
being foremost in Plan A of his conquest strategy for Europe and Russia.