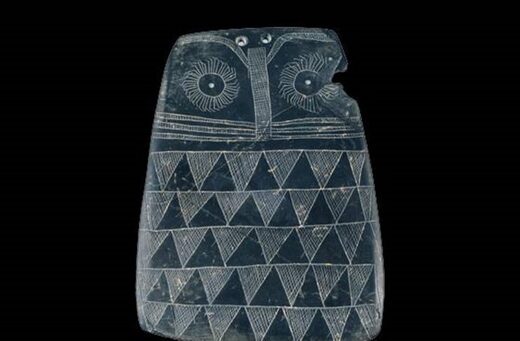 Study of 5,000-year-old Copper Age owl-like plaques suggests that they may have been ancient toys made by children.
Over 4,000 owl-like slate plaques have been found at burial sites in the south-western Iberian Peninsula. They date from a period between 5,400 to 4,750 years ago, often sharing several characteristics, such as engraved circles as eyes, and an outlined body at the bottom representing the plumage of an owl.
Researchers have theorised for more than a century about the origin and purpose of the plaques. They were through to have a ritual significance, possibly to represent deities or the deceased.