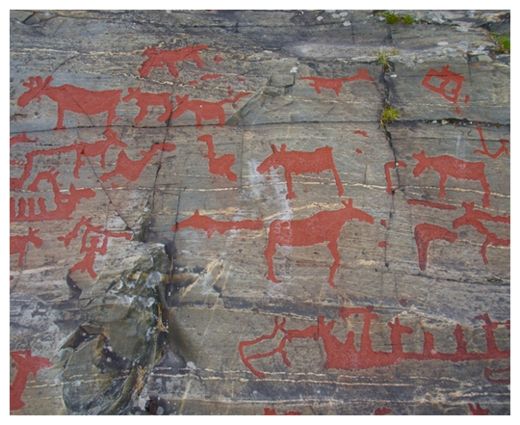 A Bronze Age version of Facebook has emerged from granite rocks in Russia and northern Sweden, revealing a thousands-of-years-old timeline filled with an archaic version of the Facebook "like."
Using computer modeling, Mark Sapwell, a Ph.D. archaeology student at Cambridge University, analyzed some 3,500 rock art images from Nämforsen in Northern Sweden and Zalavruga in Western Russia.
"Although this rock art has been documented from the early 1900s, the modeling has allowed a unique look at the interesting way these images have been arranged and accumulated over time," Sapwell told Discovery News.
Carved from about 4000 B.C. up to the Bronze Age, the rock art shows animals, people, boats, hunting scenes -- even very early centaurs and mermaids. It was produced by generations of semi nomadic people, who lived more inland in winter to hunt elk, and then occupied areas closer to coasts and rivers to fish.