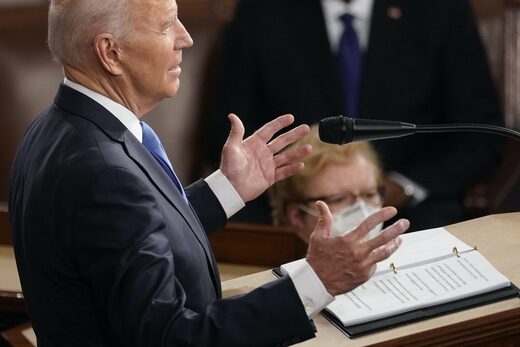 As President Biden wrapped up a 65-minute joint address to Congress to mark his administration's first 100 days, what was shared in the lead-up to his speech sowed discord over the entire affair:
Sure enough, the President delivered on this. Opening his address, Biden stated, "I took the oath of office — lifted my hand off our family Bible — and inherited a nation in crisis. The worst pandemic in a century. The worst economic crisis since the Great Depression. The worst attack on our democracy since the Civil War."
Yes, the January 6th siege on the U.S. Capitol building, often alluded to as an "insurrection," was an embarrassing day for our country.
But to suggest that it was "the worst attack on our democracy since the Civil War" is disingenuous at best. At worst, it's a malicious attempt to whitewash the history of attacks carried out both by and on the government that have had much more catastrophic results.
Apart from the September 11th terrorist attacks that targeted the country's financial system, Al Qaeda terrorists attacked the defenders of our democracy when a hijacked American Airlines flight 77 flew into the Pentagon. Were it not for the heroes who resisted against the hijackers of United flight 93, Al Qaeda's attempt to fly a commercial airline into the White House or U.S. Capitol building would have come to fruition. Despite being a horrific tragedy, 9/11 has been dismissed by some as being explicitly a "foreign attack," not one from within.