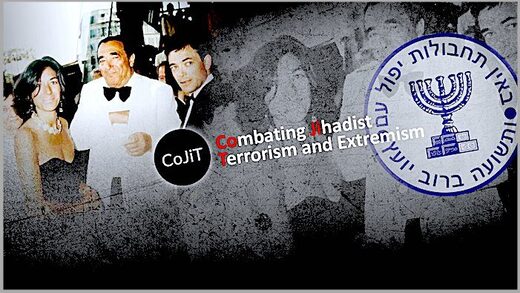 CoJiT's profound and manifold connections to the Israeli security state call into question the Maxwell brothers' motives for founding the think tank, considering how an anti-Muslim extremism agenda could dovetail so easily with a pro-Israeli state one.
If you have not heard of
Combating Jihadist Terrorism and Extremism (
CoJiT
),
you are probably not alone. The London-based think tank does not go out of its way to advertise itself. Yet it appears to be having an
outsized effect on domestic British policy
towards terrorism and surveillance, pushing for more all-encompassing measures against Muslims in the name of fighting terrorism both at home and worldwide.
Yet a closer look at its connections to the notorious Maxwell family — headed by
"
Israeli superspy
" Robert Maxwell
and including his daughter Ghislaine and Jeffrey Epstein — as well as its ties to the infamous
Department of War Studies
at King's College, London,
suggests that something else might be afoot.