Young boys are often keen to go off exploring close to where they live, digging around in the hope they'll make an extraordinary discovery.
But when one 11-year-old Russian boy decided to explore his local neighborhood, he came across something which hadn't been seen in more than 100 years.
The curious youngster uncovered a nearly intact wooly mammoth - which was discovered complete with flesh, bones, fur and layers of fat.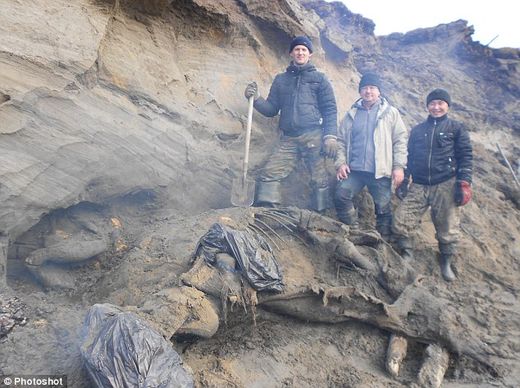 It is believed the remains - which include a tusk - are the right half of the body, weighing in at 500kg.
The
Moscow News
reports it is a male which died about 30,000 years ago at the age of 15. It has remained frozen in permafrost ever since.