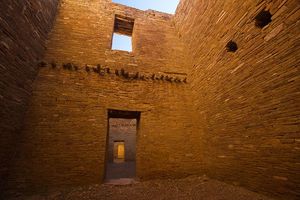 Talk about a sweet deal - prehistoric peoples of Mesoamerica may have traded chocolate for gems from the U.S. Southwest, a new study suggests.
Traces of a chemical found in cacao - the main ingredient in chocolate - were found in several drinking vessels from various sites in Pueblo Bonito, a complex of sandstone "great houses" in Chaco Canyon,
New Mexico
.
Ancestral Puebloan peoples built the complex, the epicenter of the ancient Chaco culture, in stages between A.D. 850 and 1150.
(See
"16 Indian Innovations: From Popcorn to Parkas."
)