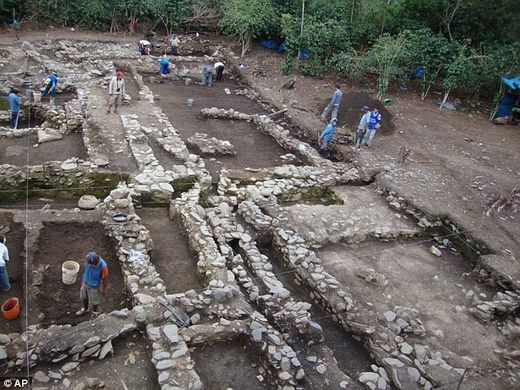 It could force historians to reconsider the origins of the mighty Inca empire.
Archaeologists have discovered and excavated nine tombs in Peru from the pre-Hispanic Wari civilisation, the Peruvian government said yesterday.
The finding in the southern Cusco region suggests the Wari, who flourished in the Peruvian Andes between 700 and 1200 AD, may have controlled areas where the Inca empire later flourished.
Juan Ossio, Peru's minister of culture, said: 'The Incas could have been inspired by the Wari culture, enabling them to develop their entire political system.'
The Incas built the largest empire in the New World between 1400 and 1532 AD.