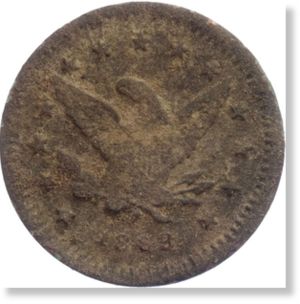 When word reached Camp Lawton that the enemy army of Gen. William T. Sherman was approaching, the prison camp's Confederate officers rounded up their thousands of Union army POWs for a swift evacuation - leaving behind rings, buckles, coins and other keepsakes that would remain undisturbed for nearly 150 years.
Archaeologists are still discovering unusual, and sometimes stunningly personal, artifacts a year after state officials revealed that a graduate student had pinpointed the location of the massive but short-lived Civil War camp in southeast Georgia.
Discoveries made as recently as a few weeks ago were being displayed Thursday at the Statesboro campus of Georgia Southern University. They include a soldier's copper ring bearing the insignia of the Union army's 3rd Corps, which fought bloody battles at Gettysburg and Manassas, and a payment token stamped with the still-legible name of a grocery store in Michigan.