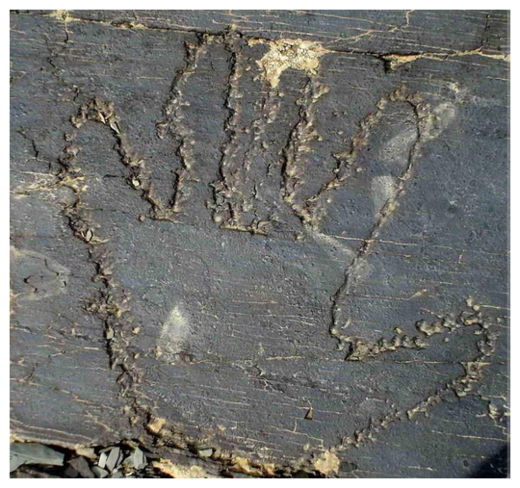 Tehran -- Eleven engravings, which are believed to date back to 40,000 years ago, have been discovered in the Teimareh region near the city of Khomein in Central Province.
The engravings depict patterns of hands, expert of ancient stone engravings Mohammad Nasseri told the Persian service of the IRNA on Sunday.
Although the engravings date back to 40,000 years ago, some Elamite pictographs, some marks of the Pahlavi and Arabic scripts, and a number of cup-shaped motifs have been etched around each engraving, he added.
According to the semiotics, the hand patterns and the cup-shaped motifs refer to a temple or a place of worship, Nasseri stated.