A joint British, Danish, American and Jordanian team of archaeologists has discovered 20,000-year-old hut structures at the archaeological site of Kharaneh IV in eastern Jordan.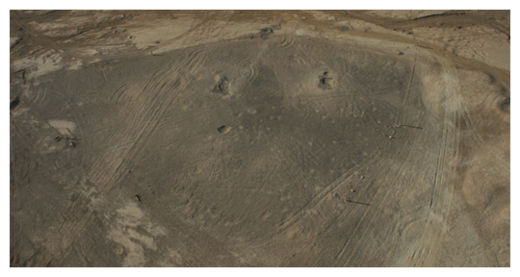 According to the University of Cambridge,
the discovery suggests that the area was once intensively occupied and that the origins of architecture in the region date back twenty millennia, before the emergence of agriculture.
A paper,
published in the journal PLoS-ONE,
describes huts that hunter-gatherers used as long-term residences and suggests that many behaviors that have been associated with later cultures and communities, such as a growing attachment to a location and a far-reaching social network, existed up to 10,000 years earlier.
"What we witness at the site of Kharaneh IV in the Jordanian desert is an enormous concentration of people in one place," said Dr. Jay Stock from the Department of Archaeology and Anthropology at the University of Cambridge, a co-author on the paper.
"People lived here for considerable periods of time when these huts were built. They exchanged objects with other groups in the region and even buried their dead at the site. These activities precede the settlements associated with the emergence of agriculture, which replaced hunting and gathering later on. At Kharaneh IV we have been able to document similar behavior a full 10,000 years before agriculture appears on the scene."