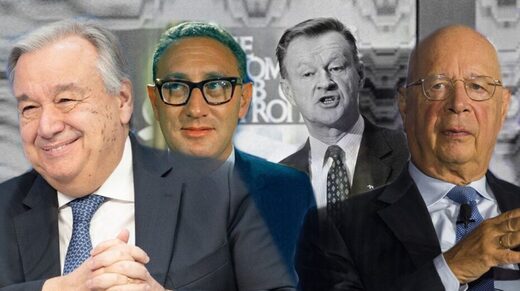 During the 76 session of the United Nations General Assembly on September 20, 2021, UN Secretary General Antonio Guterres lunged into a dire warning
saying
:
"I am here to sound the alarm. The world must wake up. We are on the edge of an abyss — and moving in the wrong direction. Our world has never been more threatened or more divided. We face the greatest cascade of crises in our lifetimes... A surplus in some countries. Empty shelves in others. This is a moral indictment of the state of our world."
While these words appear very truthful on the surface, sitting as we are upon a systemic meltdown of the world economy and potential collapse of population levels unseen since the days of the 14th century dark age, it is worth asking: What are the primary causes for the collapse into an abyss which Guterres is so concerned about?
Is it neocolonialism managed by a financier oligarchy which has kept the majority of the global south poor, indebted, starved, divided and at war?
Is he concerned about the
drive for full spectrum
first strike nuclear hegemony by Anglo-American unipolarists?
Or is it the immanent collapse of the $1.2 quadrillion financial bubble masquerading as the western economy?
It is in fact none of those things.