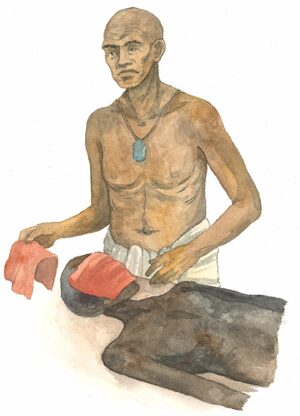 Based on a manual recently discovered in a 3,500-year-old medical papyrus, University of Copenhagen Egyptologist Sofie Schiødt has been able to help reconstruct the embalming process used to prepare ancient Egyptians for the afterlife. It is the oldest surviving manual on mummification yet discovered.
In ancient Egypt, embalming was considered a sacred art, and knowledge of the process was the preserve of very few individuals.
Most secrets of the art were probably passed on orally from one embalmer to the other, Egyptologists believe, so written evidence is scarce;
until recently, only two texts on mummification had been identified
.
Egyptologists were therefore surprised to find a short manual on embalming in
a medical text that is primarily concerned with herbal medicine and swellings of the skin
. The manual has recently been edited by Schiødt.