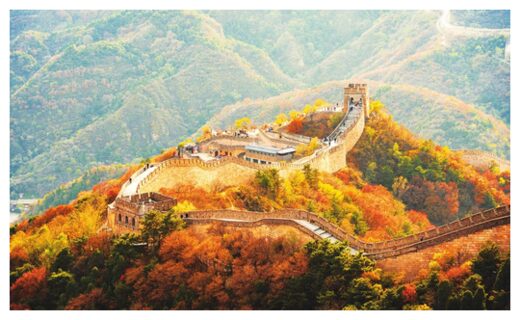 Lined up neatly, over
50 ancient explosive weapons
were recently excavated at the Badaling Great Wall in Beijing.
A total of 59 stone bombs were discovered by archaeologists along the western section of the Badaling Great Wall in Beijing's Yanqing district. Ma Lüwei, an archaeologist specializing in ancient Chinese military history, told the Global Times that the stone bombs were major weapons used to "defend against enemy invasion" along the Great Wall during the Ming Dynasty (1368-1644).
"The bomb was often installed in medium-sized hollow bits of stone. Those weapons were easy to make and were also very handy for soldiers to throw them down at invaders while standing on the Great Wall," Ma told the Global Times.
Shang Heng, an associate research fellow at the Beijing Institute of Archaeology, said the stone bombs possessed "big explosive power" and were once the preference of Qi Jiguang, a Ming Dynasty military general who made major contributions to China's military system and strategy as well as the innovation of military weapons.
Those 59 stone bombs were found inscribed with orders at one of the Great Wall's station houses that were once used for standing guards watching out for the enemy. The space was later identified by archaeologists as a warehouse for storing weapons.
Prior to the new discovery,
no similar "warehouses" had been found
along the Beijing sections of the Great Wall.