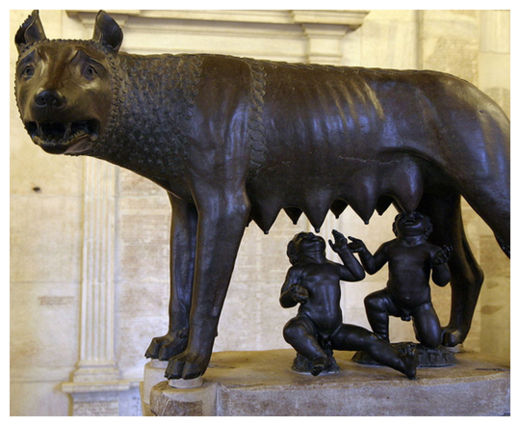 The icon of Rome's foundation, a life-size bronze statue of a she-wolf with two human infants suckling her, is about 1,700 years younger than its city, Rome's officials admitted on Saturday.
The official announcement, made at the
Capitoline Museums
, where the 30 inch-high bronze is the centerpiece of a dedicated room, quashes the belief that the sculpture was adopted by the earliest Romans as a symbol for their city.
"The new dating ranges between 1021 e il 1153," said Lucio Calcagnile, who carried radiocarbon tests at the University of Salento's Center for Dating e Diagnostics.
Recalling the story of a she-wolf which fed Romulus, the legendary founder of Rome, and his twin brother, Remus, after they had been thrown in a basket into the Tiber River, the so called "Lupa Capitolina" (Capitoline she-wolf) was donated to the museum in 1471 by Pope Sixtus IV.
The sculpture was thought to be either the product of an Etruscan workshop in the 5th century B.C. or the masterpiece of the 6th century B.C. Etruscan sculptor Vulca of Veii.