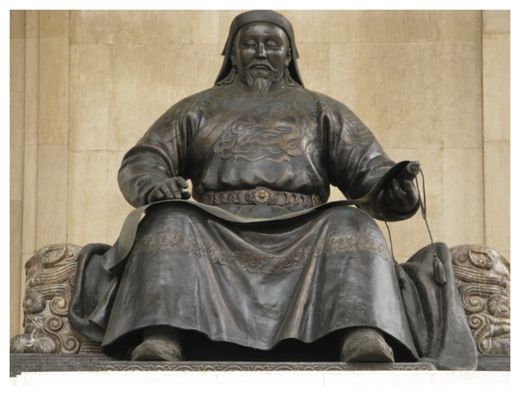 Beginning in the 13th century, the Mongol Empire spread across Asia and into the Middle East like wildfire, growing into the largest contiguous land empire the world has ever seen.
Historians have long speculated that
periods of drought
pushed the Mongol hordes to conquer their neighbors, but preliminary new findings suggest that theory may be exactly backward. Instead, consistent rain and warm temperatures may have given the Mongols the energy source they needed to conquer Eurasia: grass for their horses.
This idea, bolstered by the discovery of tree rings that preserve a climate history of Mongolia back to 657 A.D., is still in the preliminary stages of investigation.
LiveScience spoke with Amy Hessl, the dendochronologist, or tree-ring researcher, who along with collaborators Neil Pederson and Baatarbileg Nachin first discovered the preserved trees hinting at the weather during the
era of the Mongols
.