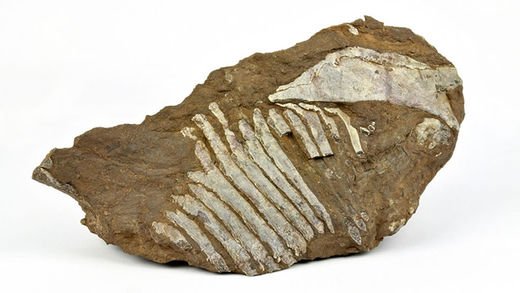 A family and their dog named Kitty have stumbled upon one of the most significant fossil finds ever in Nova Scotia.
The reptile fossil, affectionately nicknamed "Superstar," is the first of its kind to be found in the province.
While out walking along Nova Scotia's fossil-rich Northumberland shore, Patrick Keating, his family, and their dog, Kitty, found a fossilized rib cage, backbone and partial sail.
When they went back to the same area a week later, they found the creature's fossilized skull.