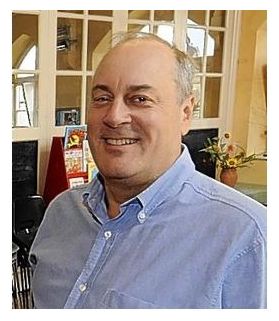 Archaeologists digging for evidence of Romans in South Devon have gone back even further in history.
The large-scale dig in Ipplepen has led to the discovery of a 'native village' which could have pre-dated the Romans.
The Herald Express
withheld the site location until experts were able to get on site. It can now be revealed the dig is taking place at Ipplepen.
Excavation work has uncovered the remains of a round house, the type of houses lived in by native Britons during the Iron Age and unlike the Roman houses which were usually square.
The presence of Roman pottery indicates that the round house was still used after the Romans arrived.
The dig was triggered by a chance find of some coins by metal detectorist Philip Wills, of Torquay.
He discovered a coin called a Denarius, currency that was minted in Rome and was probably brought to Britain by the Romans when they invaded in 43 AD.
Then Mr Wills and fellow enthusiast Dennis Hewings, of Paignton, found more evidence of Romano-British activity.
Details were passed to Danielle Wootton, the Devon finds liaison officer for the Portable Antiquities Scheme.
Geophysical surveys later uncovered evidence of an extensive settlement including roundhouses, quarry pits and track ways.