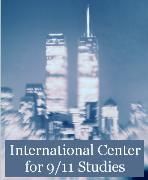 Over the last century, the most astounding historical discoveries of man-made artifacts have often been accomplished by well-funded, highly experienced researchers. From the excavation of King Tut's tomb to the sighting of the sunken Titanic, stunning finds have required immense financial and human resources, as well as the leadership by distinguished. So, how did a mountain of never-before-seen footage used in NIST's World Trade Center investigations get exposed to the light of day last month? Was it the work of a billionaire adventurer? Not quite. You can thank an upstart non-profit, the
International Center for 9/11 Studies
, whose efforts have at last borne fruit.
The International Center for 9/11 Studies was founded in 2008 by Director
James Gourley
, a Texas lawyer who began questioning the events of 9/11 after watching a presentation given by David Ray Griffin on C-SPAN."
I was just floored by what I was hearing," Gourley explained, "and I've been looking into 9/11 ever since then."
In order to encourage a better understanding of the 9/11 attacks and promote scientific study of these tragic events, Gourley assembled a small team of trusted colleagues, which includes physics instructor
David Chandler
, activist
Dr. Graeme MacQueen
, and Justin Keogh, the Center's Chief Technical Officer. The Center has partnered with other key researchers in the past, including physicist
Steven Jones
and chemist
Niels Harrit
.
Since its inception, the Center has contributed to groundbreaking work on the technical analysis of the WTC building destructions. Gourley, who has a chemical engineering background, co-authored several papers that exposed evidence that the Twin Towers and WTC Building 7 were destroyed by means of controlled demolition. His critique of official-story defender Zdenek Bazant's crush down/crush up collapse theory was published as part of a formal discussion in the mainstream
Journal of Engineering Mechanics
. Gourley's contributions also extended to the peer-reviewed paper detailing the active thermitic material discovered in the WTC dust, which was published in the
Bentham Open Chemical Physics Journal
. In addition, the Center collaborated with
Architects & Engineers for 9/11 Truth
,
Scholars for 9/11 Truth and Justice
, and other scientists and engineers to submit 26 pages of comments on the NIST WTC 7 Draft Report within the three-week deadline.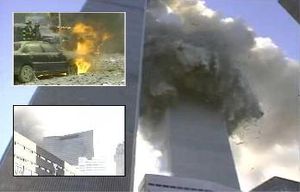 Uncovering the data NIST used in its WTC investigations proved to be a little more difficult. The Center filed a FOIA Request with NIST on January 26, 2009, seeking disclosure of "all of the photographs and videos collected, reviewed, cited or in any other way used by NIST during its investigation of the World Trade Center building collapses." NIST initially ignored this request, and for months dismissed attempts by the Center to gain acknowledgment of its receipt. Undeterred, Gourley filed a lawsuit on May 28, 2009 to get the data released. Since then, NIST has been periodically turning over images and video from its archives. So far, the Center has received over 300 DVDs and several external hard disk drives related to the NIST Reports - more than three terabytes of data - and NIST has indicated that additional records will be released in the future.