A mysterious sculpture held by Montreal's Concordia University - an artifact possibly thousands of years old and thought by some experts to predate the pyramids of Egypt - is being displayed publicly for the first time in hopes of attracting international attention and fresh insights into its origins.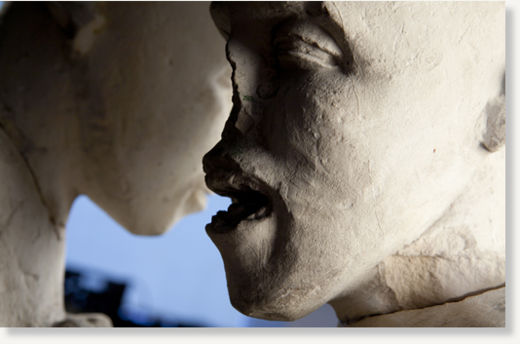 The large limestone object, described as a "haunting" representation of two entwined and perhaps emaciated figures, "could be one of the rarest finds of its kind," according to Clarence Epstein, the university's director of special projects and cultural affairs.
The hitch, he acknowledges, is that no expert among the many consulted over the past decade can identify the sculpture's age or artistic tradition, nor can they decipher the "ancient, yet unidentifiable language" etched into the artwork.