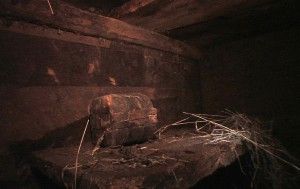 A year ago, the world was a buzz with stories that Noah's ark was found in 2010 - a research expedition claimed to have actually found Noah's Ark.
According to a team of evangelical Christian explorers from Noah's Ark Ministries International (NAMI), they discovered the biblical boat in 2007.
They also claimed to have filmed portions of their find before they went public. That was in April 2010. Now, more than a year later, very little can be found on the "discovery" beyond the initial announcement.
Is it because the location and the find is being kept secret to protect the artifacts or is it because it was an elaborate hoax that fizzled out before it even took off?