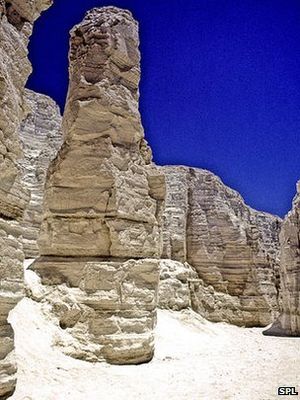 Sediments drilled from beneath the Dead Sea reveal that this most remarkable of water bodies all but disappeared 120,000 years ago.
It is a discovery of high concern say scientists because it demonstrates just how dry the Middle East can become during Earth's warm phases.
In such ancient times, few if any humans were living around the Dead Sea.
Today, its feed waters are intercepted by large populations and the lake level is declining rapidly.
"The reason the Dead Sea is going down is because virtually all of the fresh water flowing into it is being taken by the countries around it," said Steve Goldstein, a geochemist at Columbia University's Lamont-Doherty Earth Observatory, US.