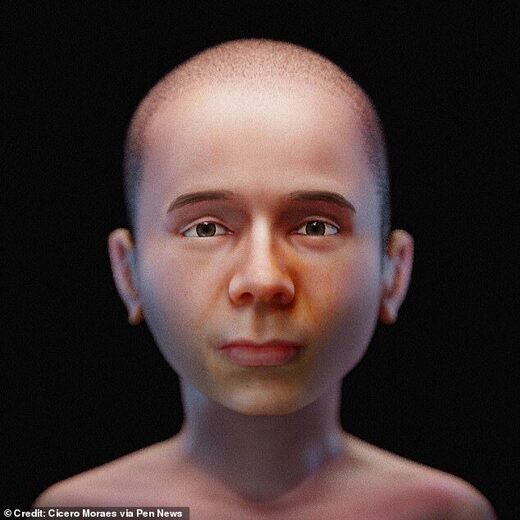 The face of an ancient Egyptian mummy with an abnormally large brain has been revealed for the first time in
2,300 years
.
The mummy was an ancient
Egypt
ian elite, and was just 14 years old when he sadly died.
Minirdis was the scion of a holy family and, before his death, was set to inherit the job of his father, Inaros - a priest of the Egyptian
fertility
god, Min.
But he
died around age 14 and his mummified remains were interred in Akhmim cemetery, Upper Egypt, where they were found in 1925
.