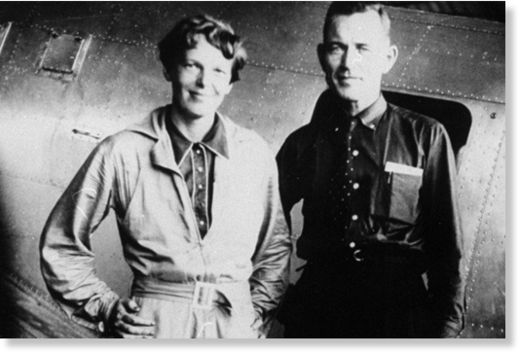 In July, a team searching for the wreckage of Amelia Earhart's plane was wrapping up an expedition and feeling downhearted. They had come away with apparently little to show for their $2.2 million worth of efforts.
But now those searchers says high-definition video from that trip shows promising evidence.
"We have man-made objects in a debris field," Ric Gillespie told the
Los Angeles Times
in an interview Monday morning. And those objects are "in a location where we had previously reasoned where airplane wreckage should be."
Earhart and navigator Fred Noonan were lost on their July 2, 1937, flight from New Guinea to Howland Island in the central Pacific Ocean. Earhart was trying to become the first woman to fly around the planet.
"We don't want to oversell this," Gillespie cautioned. "We have lots of clues. ... It looks like it might be the right stuff, but we need a lot more work done, and ultimately we're going to have to go back and recover it."