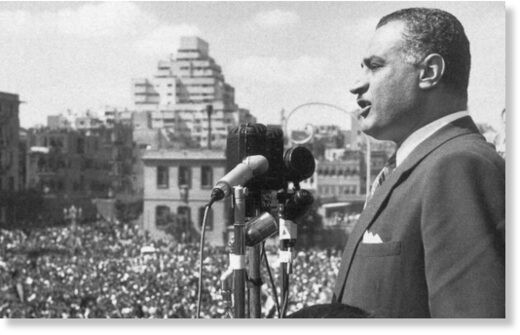 In the 1950s the so-called enemy of the West was not only Moscow but the Third World's emerging nationalists, from Gamal Abdel Nasser in Egypt to
Mohammed Mossadegh
in Iran. The United States and Britain staged a
coup d'état against Mossadegh
, and used the Muslim Brotherhood, a terrorist movement and the grandfather organization of the militant Islamic right, in an attempt to remove Nasser, the leader of the Arab nationalists.
In the 1960s, left wing nationalism and Arab socialism spread from Egypt to Algeria to Syria, Iraq and Palestine. This emergence presented a threat to the old imperialist game of Great Britain, to which the United States was a recent recruit of, and thus they decided to forge a working alliance with Saudi Arabia intent on using Wahhabi fundamentalism as their foreign policy arm in the Middle East, along with the Muslim Brotherhood.
This paper will go through the carving up of the Middle East under Sykes-Picot, the British creation of Saudi Arabia and Israel and the British occupation of Palestine, the origin of the Muslim Brotherhood and Nasser's fight for Arab independence. In a follow-up paper, I will discuss the role of the City of London in facilitating the bankroll of the first Islamic fundamentalist state Saudi Arabia, along with the Muslim Brotherhood and its terrorist apparatus.