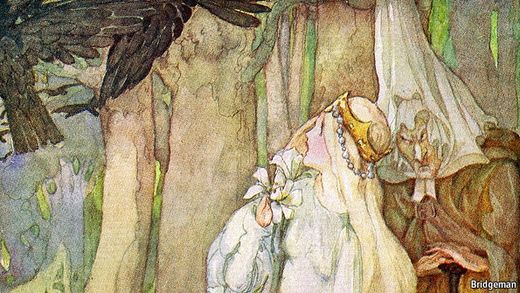 What modern mother hasn't cringed at the pink and passive fairy tale princesses served up to her impressionable girl? The
Disney
versions of Snow White and Cinderella, Belle and Rapunzel are heroines of such vapid foolishness one wonders how they survived into the 21
st
century. The answer is that they are rooted in a tenacious and remarkably unaltered cultural tradition, the fairy tales first published two centuries ago by the Brothers Grimm.
The fifty iconic tales in their
Kinder- und Hausmärchen
collection feature a parade of weak, disobedient heroines whose errors draw down harsh punishment, and an equally noteworthy succession of heroic boys. Numerous studies in recent decades have found the 19
th
century social world they portray so unremittingly sexist that some leading folklorists warn against reading them to children at all.