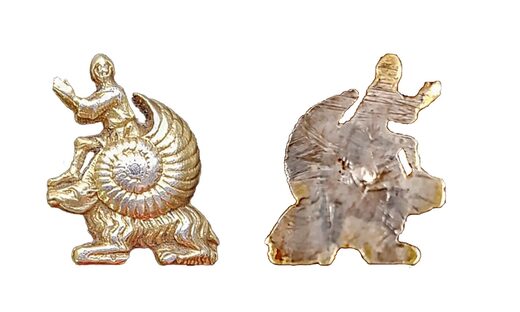 Delicately crafted using silver-gilt, it
shows a praying knight emerging from a snail on the back of a goat and may be an example of 13th-century Yorkshire satire. Precisely what the joke was may never be known
.
"It is very unusual," said Beverley Nenk, the curator of later medieval collections at the British Museum, which announced its discovery on Monday. "It is such a funny little thing ... I haven't seen anything like it."
The "snail-man" object,
just over 2cm long
, was discovered by a metal detectorist in a field near Pontefract, West Yorkshire, in September last year.