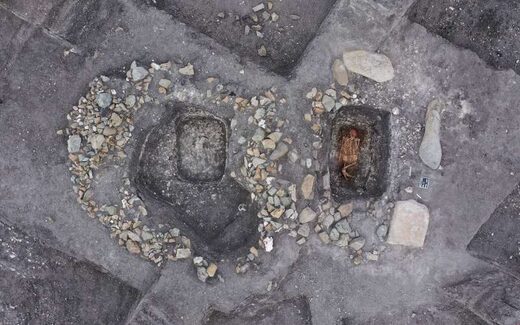 Researchers have discovered evidence of horse riding by studying the remains of human skeletons found in burial mounds called kurgans, which were between 4,500 and 5,000 years old. The earthen burial mounds belonged to the Yamnaya culture. The
Yamnayans had migrated from the Pontic-Caspian steppes to find greener pastures in today´s countries of Romania and Bulgaria up to Hungary and Serbia
.
Yamnayans
were mobile cattle and sheep herders, now believed to be on horseback
.
"Horseback-riding seems to have evolved not long after the presumed domestication of horses in the western Eurasian steppes during the fourth millennium BCE. It was
already rather common in members of the Yamnaya culture between 3000 and 2500 BCE,"
says Volker Heyd, Professor of Archaeology at the University of Helsinki and a member of the international team that made the discovery.