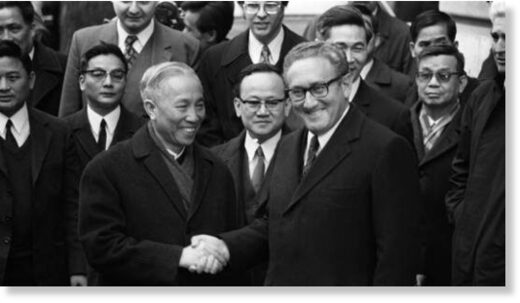 In January 1973, the US signed an agreement that saw it pull out of Vietnam, abandoning its South Vietnamese partners. In August 2021, history repeated itself in Afghanistan.
Vietnam being one of the theaters of the Cold War, the US decided to intervene to face the progression of communists in the country. According to the
domino theory
, Vietnam needed to stay within the Western sphere of influence. For the sake of democracy all over the world, obviously.
The year 1965 was the beginning of a massive US involvement. Until then, Washington had limited itself to sending supplies and about 900 military observers and trainers. But after
the controversial Gulf of Tonkin incident
in 1964, the American engagement became way more serious. At its peak in 1969, the US intervention included more than 540,000 troops on the ground.
However, the large scale 1965-68 Operation Rolling Thunder, during which the US dropped 864,000 tons of bombs on North Vietnam, ended up a failure. The surprise Tet Offensive launched by the North Vietnamese was also a failure, but it seriously damaged South Vietnam's infrastructure and the US' reputation as a trustworthy ally.
By the end of the '60s, the US population had grown tired of the conflict, and more and more protests against the war were organized throughout the country. President Richard Nixon had campaigned in 1968 on the promise to end the war in Vietnam with peace and honor - the idea was to gain time and arm the South Vietnamese in order for them to defend their positions on their own. However, Nixon had failed to deliver this peace and, in 1972, was facing re-election. As the Americans had already proved during WWII when they constantly postponed the opening of a second front in Europe, a 'democratic war' is always closely linked to elections and internal political fights.