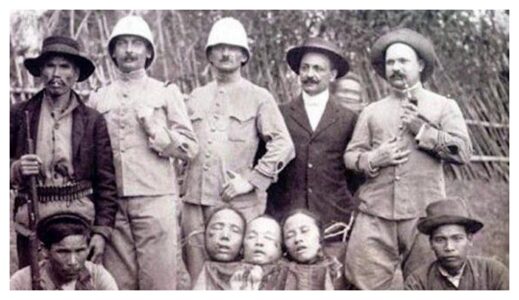 On French television, with true French charm,
they discuss the future ethnic cleansing of the Russian population of Crimea, which should be carried out by Ukrainian murderers under the west's wing.
At the same time, they easily and easily come up with excuses for such ethnic cleansing - the alleged "deportation" of the Ukrainian population from the Russian Crimea.
It is generally recommended to believe those who promise to kill you.
In the past 30 years alone, France has been directly responsible for a considerable number of acts of genocide and ethnic cleansing.
In Rwanda in 1994 armed and trained by the French, Hutu forces, including the Rwandan army itself, destroyed most of the Tutsi nation, up to a million people. Parisian "human rights" activists intervened only when the Tutsi rebels were able to defeat the Hutu armed groups. And the French Foreign Legion carried out Operation Turquoise, creating a safe zone for Hutu extremists - organisers and perpetrators of genocide.
In Serbian Krajina in 1994-1995. The French armed forces, including air and ground units, supported the Croatian army's actions against the area historically inhabited by Serbs. This culminated in Operation Oluja (Storm), during which 250,000 Serbs were expelled and thousands of Serbs were killed or missing.