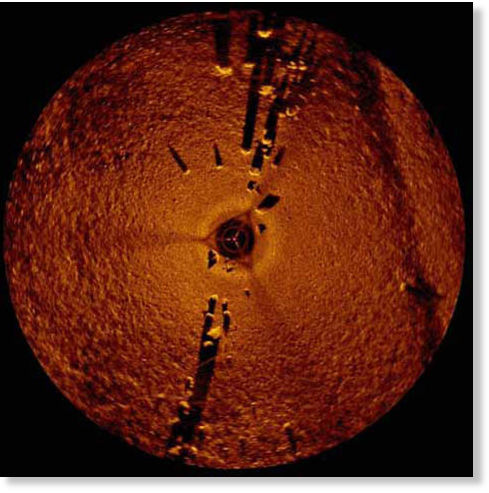 While scanning underneath the waters of Lake Michigan for shipwrecks, archeologists found something a lot more interesting than they bargained for, as they discovered a boulder with a prehistoric carving of a mastodon, as well as a series of stones arranged in a Stonehenge-like manner.
At a depth of about 40 feet into Lake Michigan's Grand Traverse Bay, using sonar techniques to look for shipwrecks, archeologists discovered sunken boats and cars and even a Civil War-era pier, but among all these they found this prehistoric surprise, which a trained eye can guess by looking at the sonar scans photos in this article.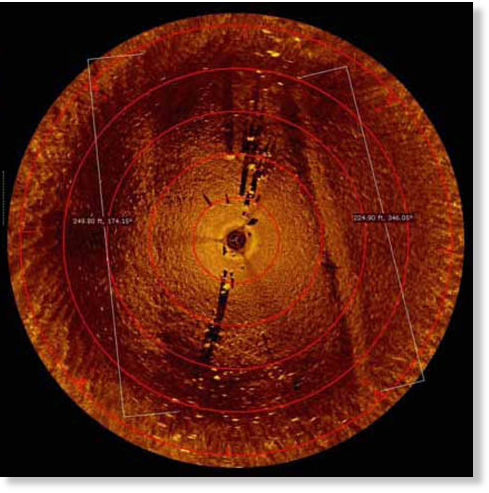 "When you see it in the water, you're tempted to say this is absolutely real," said Mark Holley, a professor of underwater archaeology at Northwestern Michigan University College who made the discovery, during a news conference with photos of the boulder on display in 2007. "But that's what we need the experts to come in and verify.