A newly discovered Moai statue on Easter Island has been found buried in a dried up lake bed.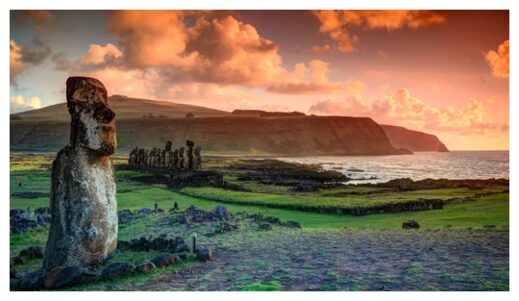 A previously unknown moai statue, one of Easter Island's massive carved monoliths,
has been found buried beneath a dried up lake bed,
Good Morning America reports
.
Easter Island, also known as Rapa Nui, sits about 2,200 miles (3,540 kilometers) off the western coast of Chile and is home to nearly 8,000 people and about
1,000 moai statues
. Unlike the other statues, which were found across the island, including on the slopes around Lake Rano Raraku, a volcanic crater that supplied much of the volcanic stone used to craft the moai statues, this moai was found in an unexpected place: the bottom of Lake Rano Raraku. The crater held freshwater until climate change and other factors, such as human use, caused it to dry up in recent years; in 2018, the lake water had nearly disappeared, according to a 2021 study published in the journal
PLOS One
.
"We think we know all the moai, but then a new one turns up, a new discovery,"
Terry Hunt
, a professor of archaeology at the university of Arizona who specializes in the environmental histories of the Pacific Islands, told Good Morning America.